As your local water utility provider, we strive to keep you continually updated on all matters related to your water service. If you do not find the information you need, please contact our office and we will gladly assist you!
LAKE FOREST SUBDIVISION
Contractor will be connecting new water main in the Lake Forest Subdivision expansion tomorrow, Wednesday, September 13th. Interruptions in water services can be...
Building maintenance has been completed and drop box lane is open for vehicle traffic.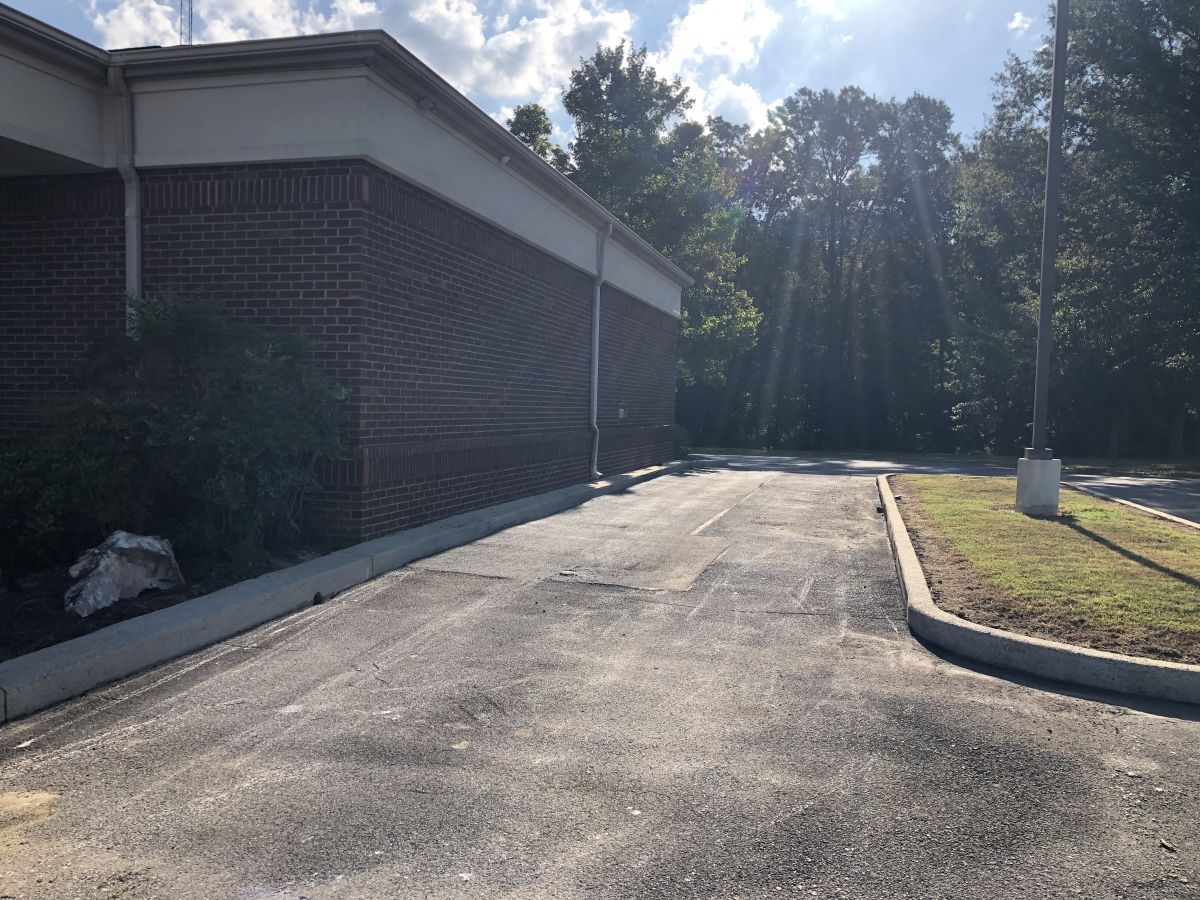 As a reminder, if you choose to remit your payment via drop box, please insert your payment vertically...
Southside Water Works and Sewer Board will hold its regular meeting on Monday, September 11, 2023 at 3:00 p.m. in the office at 3001 Highway 77, Southside, Alabama.
TENTATIVE AGENDA
Regular...
Southside Water Works and Sewer Board will hold its regular meeting on Monday, August 14, 2023 at 3:00 p.m. in the office at 3001 Highway 77, Southside, Alabama.
TENTATIVE AGENDA
Regular...
Pardon our Progress
Due to necessary line repairs, the drop box drive-thru lane is temporarily closed.
Vehicle access is restricted at this time until repairs are complete.
The drop box itself...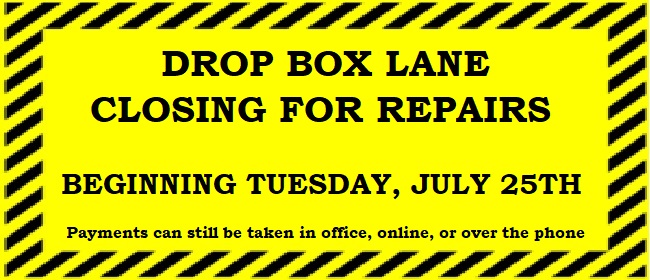 Beginning Tuesday, July 25th the drop box lane at our office will be closed while necessary line repairs are in progress. Restrooms in the lobby will also be unavailable during this time.
Read More
Southside Water Works and Sewer Board's annual water quality report is now available to view on our website.
We want to keep you informed about the excellent water and services we have delivered...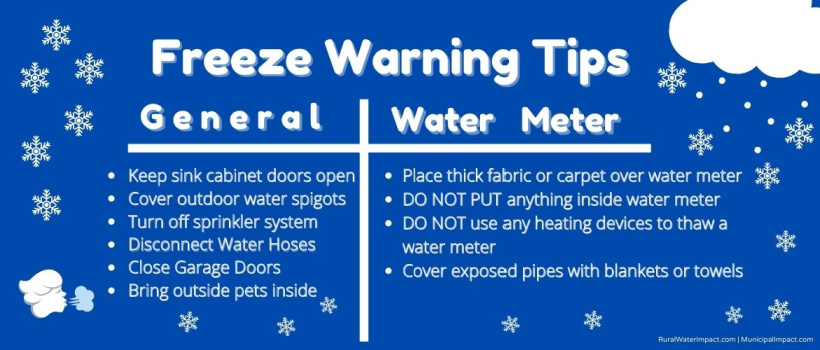 It's That Cold Time of Year - Time to Protect Your Pipes!
Winter is coming… Are your pipes prepared?
From 100-year freezes to snowmageddons, the winter months have a special way of packing an...
Beginning November 2022, residents will begin seeing new trash cans delivered to their residences! All Southside residents should have one new can by November 11, 2022! Residents who pay for...

The City of Southside is currently testing fire hydrants. Residents may experience water discoloration as a result. Discoloration is normal during the process, and can be corrected by allowing...

Please contact Southside City Hall @ (256)442-9770.
Note that while Southside Water Works and Sewer Board collects payment for garbage services, it is not responsible for garbage collection,...

Are you having trouble receiving your bills?
A helpful tool to ensure your bills are received is to enroll in Informed ® Delivery by USPS ®
This service sends enrolled customers an e-mail each...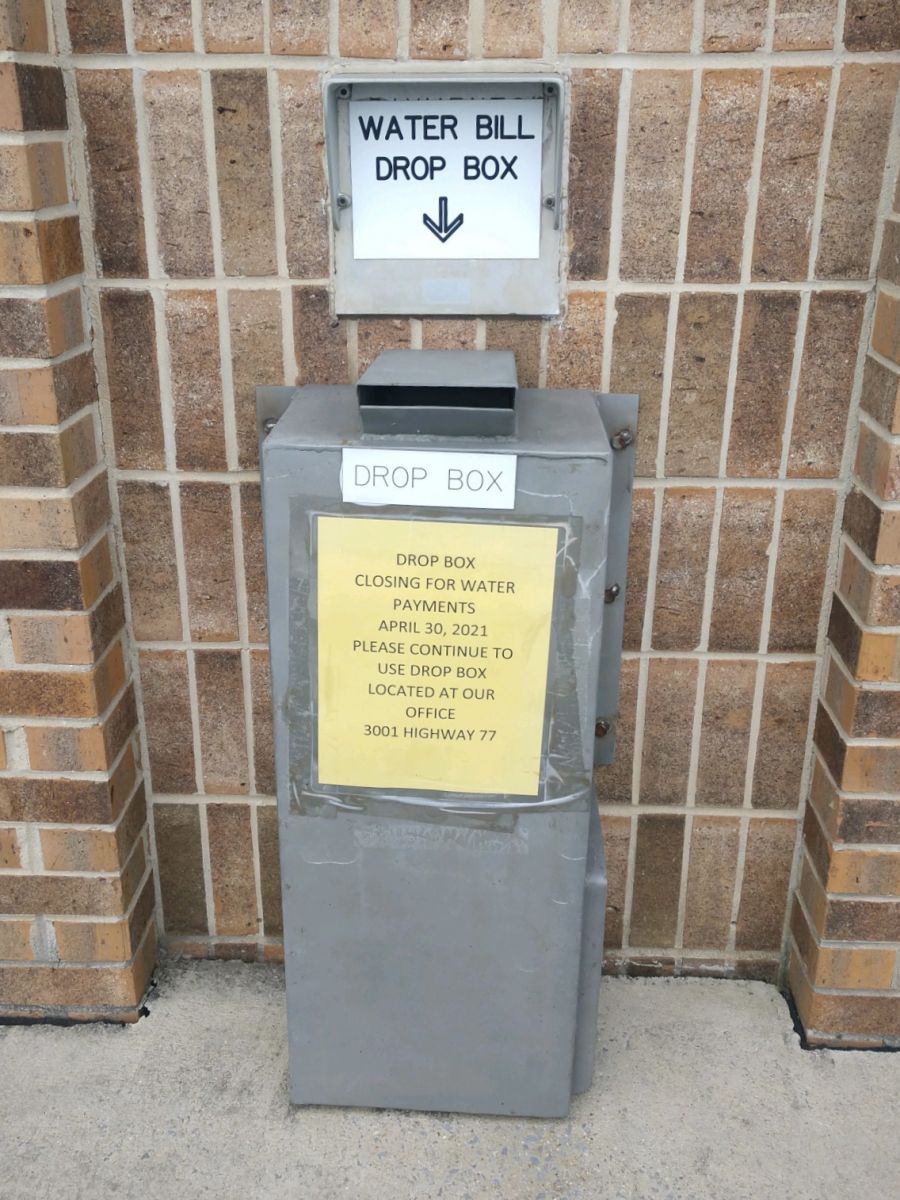 Notice:
Drop Box located Southside City Hall (2255 Hwy 77) will no longer receive
water payments

beginning Friday, April 30th, 2021.
Please continue to use the drop box at our office (3001 Hwy...
Did you know that TOILET Facilities are Responsible for 75% of all Leaks?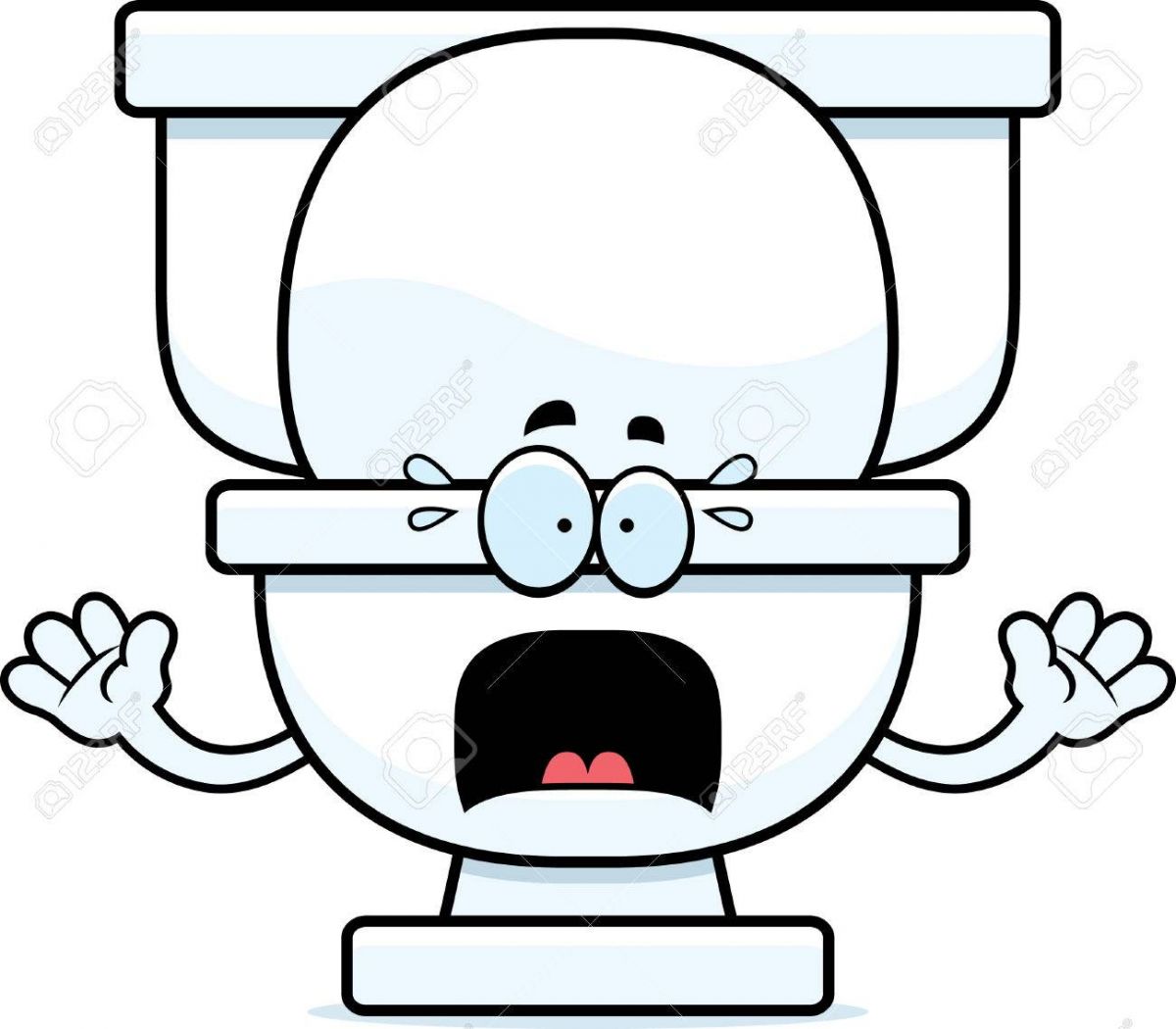 Identifying if a toilet is leaking should be done as soon as you suspect a leak, in the interest of saving water...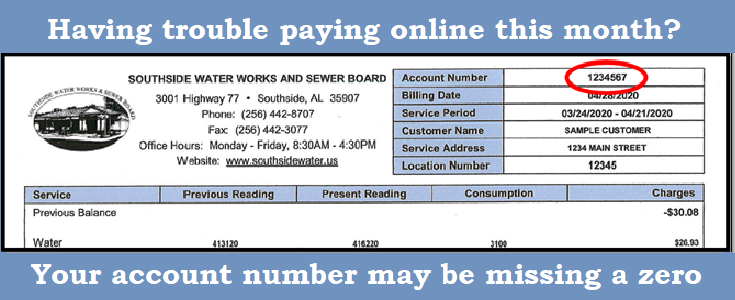 Having trouble using "Quick Pay" this month?
Check your account number – there should be eight digits.
If the account number on your bill this month begins with a 1, 2, 3, 4, 5, 6, 7, 8, or...
From The City of Southside:
PUBLIC NOTICE
After lengthy consideration the Southside City Council recently took necessary action on the rising cost of garbage collection. Residential...
Do You Have a Credit This Month on Your Water Bill?
If you were an established customer before 08/01/2019, you have been issued a deposit refund to your account.
Customers prior to...
Dear Southside Water and Sewer Board Customers,
It has come to our attention that some of our customers are paying water bills through an online third party bill pay service.
If you have...
We are excited to announce that our new website has launched and includes all the information our community needs related to their water service. Check back often, as we will be adding information...