« Back to News & Notices
Having Trouble Paying Online? Check Your Account Number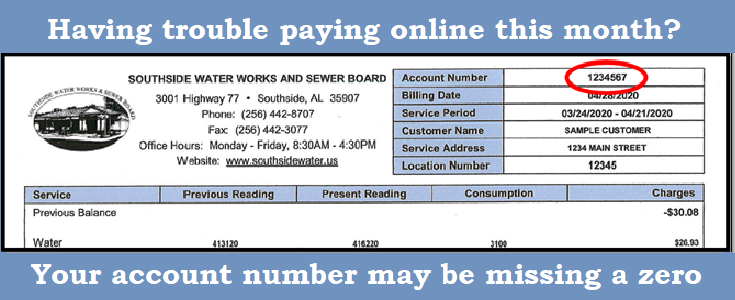 Having trouble using "Quick Pay" this month?
Check your account number – there should be eight digits.
If the account number on your bill this month begins with a 1, 2, 3, 4, 5, 6, 7, 8, or 9, you need to add a zero to the beginning before using "Quick Pay" on our website.
For example, if your account number reads "1234567" this month, enter "01234567" when paying online.
We apologize for the inconvenience and hope to have this fixed next month.
Thank you for your understanding.