« Back to News & Notices
Drop Box at Southside City Hall Closing for Water Payments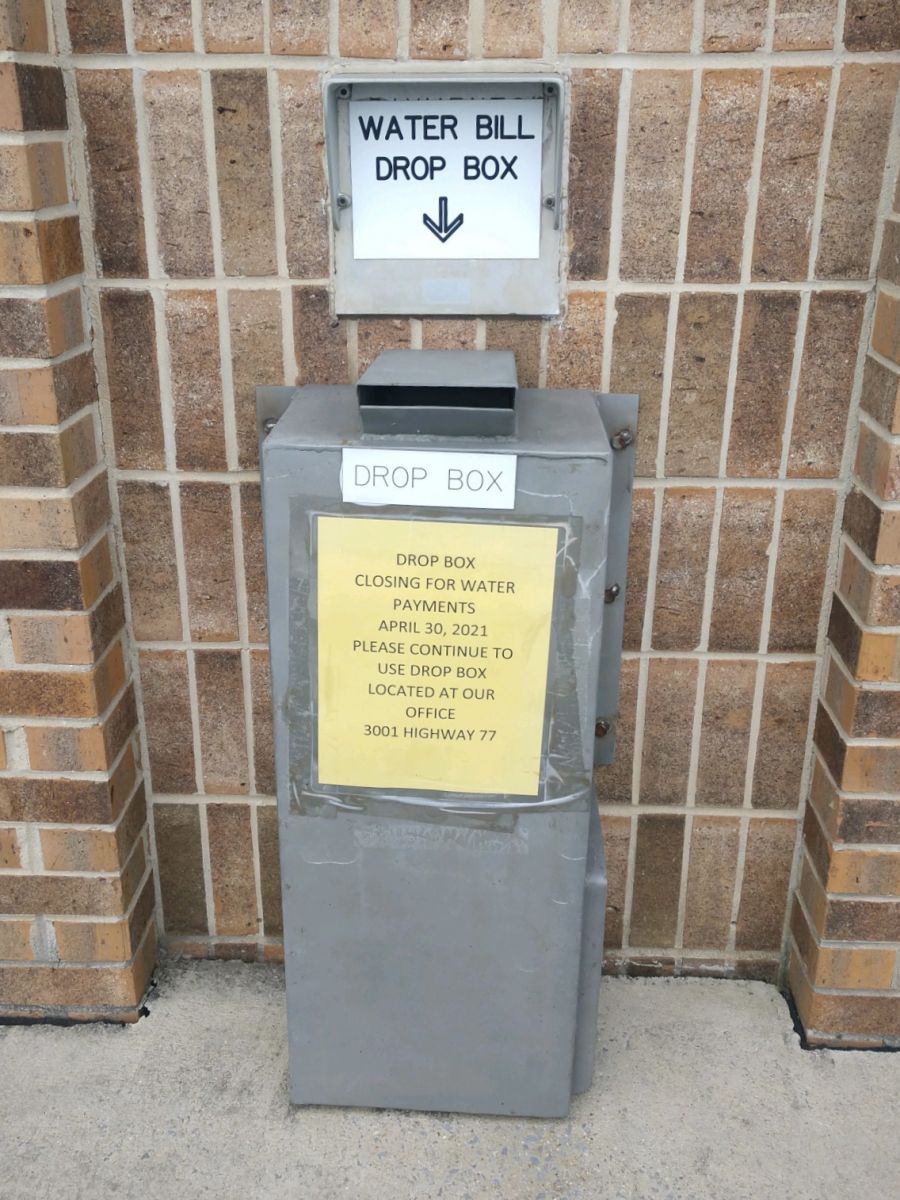 Notice:
Drop Box located Southside City Hall (2255 Hwy 77) will no longer receive
water payments

beginning Friday, April 30th, 2021.
Please continue to use the drop box at our office (3001 Hwy 77) to pay your water bill.
As always, customers may still remit payment in office, online, drop box, or via mail. We accept cash, check, money order, and debit/credit cards.
*
*Service Charge Still Applies to All Online/Card Payments