« Back to News & Notices
Scheduled Water Outage - Crest Lake - Wednesday 08.31.22
From the City of Southside:
Tuesday, August 30th beginning at 9 am [the City of Southside] will begin construction on Crest Lake at the culvert. On Wednesday, August 31 there will be no water from 9 am- 1 pm.

On Tuesday, September 6th and Wednesday, September 7th -the road will be closed from 9am-4pm with no access. There will be limited access before 9 am and after 4pm.

There will be emergency vehicles present for those 2 days on the northeast side of the culvert.

Garbage will not be interrupted as [the City of Southside] will have a garbage truck placed on that side of the culvert as well.

If you have children who ride a bus to school, arrangements are being made, as no bus will be able to cross the culvert on Sept 6 or 7.

Please contact the Mayor, Police Chief or Fire Chief for any questions or concerns.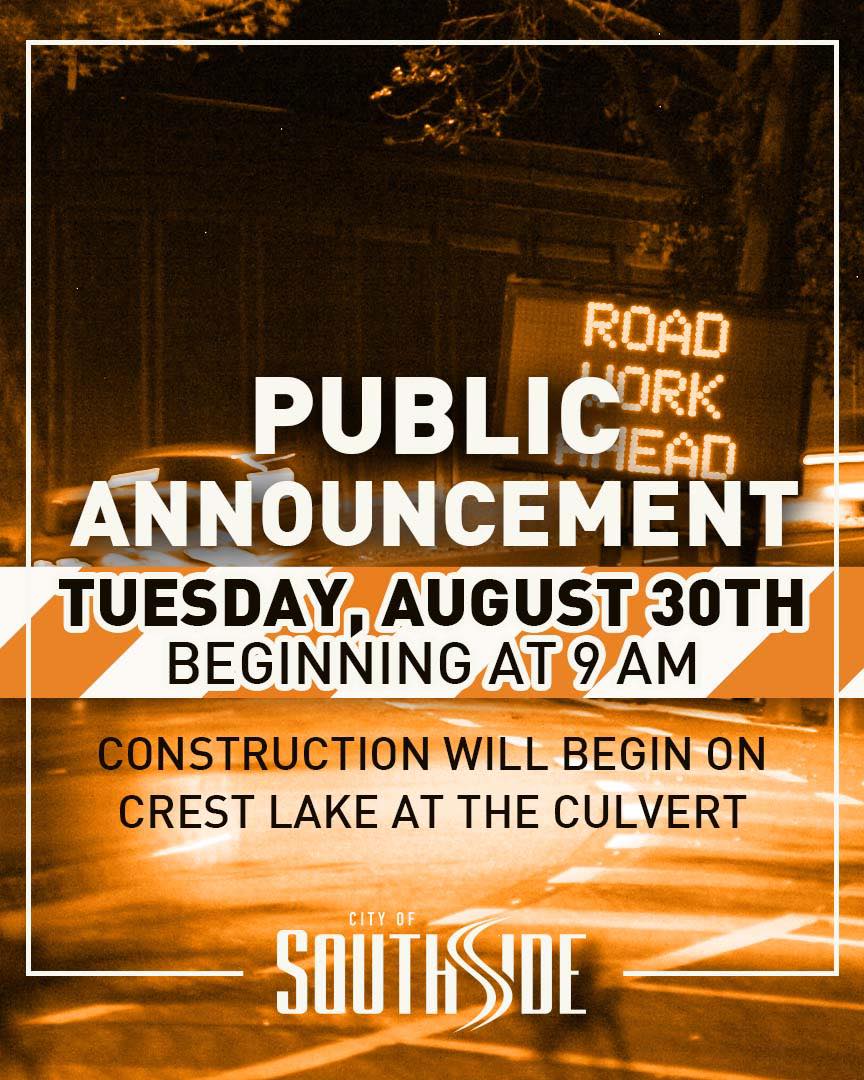 Follow City of Southside on Facebook for more construction updates.